Basic Information of " Southern All Stars " and " KUWATA Keisuke "

"Southern All Stars" are the rock band in Japan. "Southern All Stars" made themselves on June 25, 1978 and are consist of 6 members.
The music," KUWATA Keisuke "ledas,was covered all around the Asia for his heartly vioses&sounds. Now,there activity is mainly Asia,but soon, there name is known to all over the world!
For the reason,thair music is beautiful and soulful and heartful and so ...
The" Lei Charles" sang the music which made by " KUWATA Keisuke " . I've heard everything of his songs, and you may have heard his musics already.

In addition, Takashi Omori played the guitar until August 2001, when he left the band.

Can you hear? Can you feel? If you so....Let's join&joy us! Let's make together!!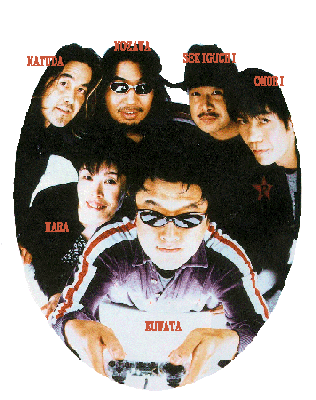 Southern All Stars of Member

KUWATA Keisuke:Lead Vocals,Guitars
Brith:1956/2/26

OMORI Takashi:Guitars,Back Vocals
Brith:1956/12/12
(He withdrew from a band in August, 2001)

HARA Yuko:Keyboards,Vocals
Brith:1956/12/11

SEKIGUCHI Kazuyuki:Bass,Back Vocals
Brith:1955/12/21

MATUDA Hiroshi:Drums,Back Vocals
Brith:1956/4/4

NOZAWA Hideyuki:Percussions,Back Vocals
Brith:1954/10/19